We are a family company succeeding together
Since our beginnings, we always have – and always will – put people first. Our employees are the key to our success. Our combination of human touch, expertise and endeavour is what creates something that is far greater than any one of us could do as individuals. It is by being authentic, acting with integrity and courage, and by cooperating that we have succeeded internationally through the years and will continue to do so in the future.
At Hager Group, we are big enough to matter and small enough to care. We are convinced that we can achieve far more together than we ever could on our own.
We offer a warm and collegial atmosphere at work, where you have the possibility to benefit from flexible working hours and/or mobile working.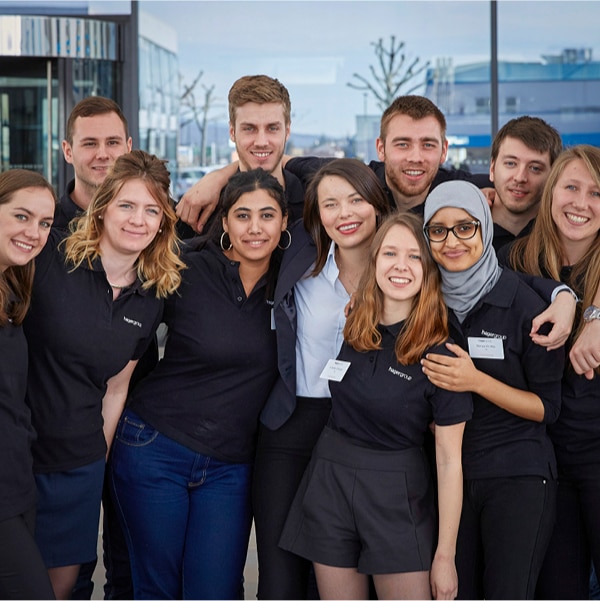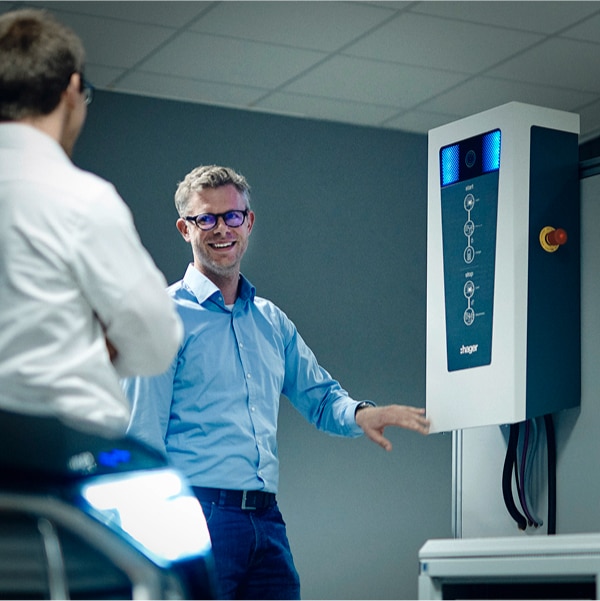 We are shaping tomorrow's electrical world
As a family business, we keep a long-term perspective and think in generations. Being a leading supplier of solutions and services for electrical installations, we always have, and always will, put protecting people's lives first.
Electrical energy based on renewable sources is key to creating a sustainable world. We are aware of the size of the challenge we face, and we can't do it alone. We need your competencies and ideas for our continued success.
Together we are shaping tomorrow's electrical world by making peoples' lives on our planet safer, cleaner and more enjoyable, today.
We are learning and growing together
Hager Group offers an environment for life-long development and performance. Both on a professional and personal level. We truly believe that people and business grow together.
Hi!, our Group University, and our career opportunities make learning and growing part of our common experience. Once you join, you will be onboarded using Hager Visa, our new digital onboarding program available in eight languages. To give you an idea of our training efforts, our employees worldwide benefit each year from more than 100 000 hours of training, either in presence or digital.