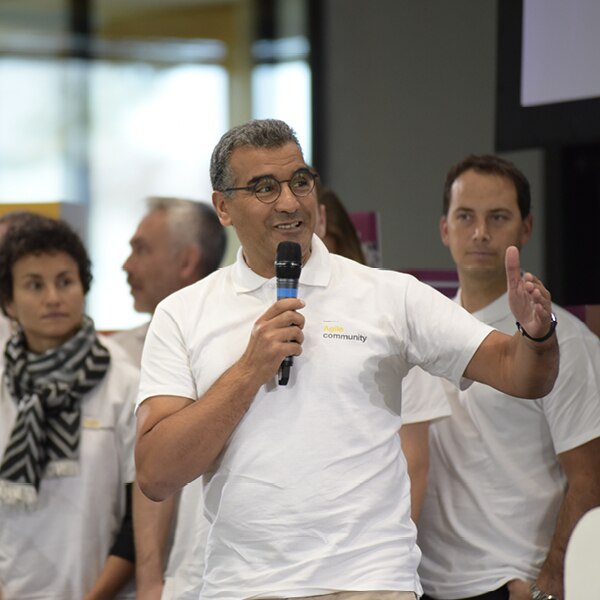 Our communities
Together we can achieve far more than on our own.
Working together, interacting and learning from our peers creates growth. At Hager Group, we enable your personal growth by offering you the chance to join one or more of our communities. Networks break silos, reinforce a common mindset and create opportunities outside your department. Together, these communities create the energy necessary to push the company forward.
To name only a few, we have the TAI (Trainees, Apprentices & Interns) Community, the Agile Community, the YPC (Young Professionals Club) as well as creativity sessions and charity projects.
Our leadership principles
Our leadership framework enables our culture. We believe the way we deliver results is equally important as the results themselves.
The framework applies to all of our employees, at any level of the organisation. It is made up of four aspects :
- Vision. We share a clear central vision for sustainability in the long term. We are developing and communicating our vision globally and making the right decisions.
- Excite our customers. We want to keep our customers excited. They remain at the center of our actions. We develop a deep understanding of their business, develop trust and networks with our partners.
- Develop. We support our people in delivering our objectives. We are a place to learn and grow, a family business with values and a strong human touch.
- Perform. We are optimising the way we work, ensuring accountability, leading to results with ROI (Return of Investment) in mind.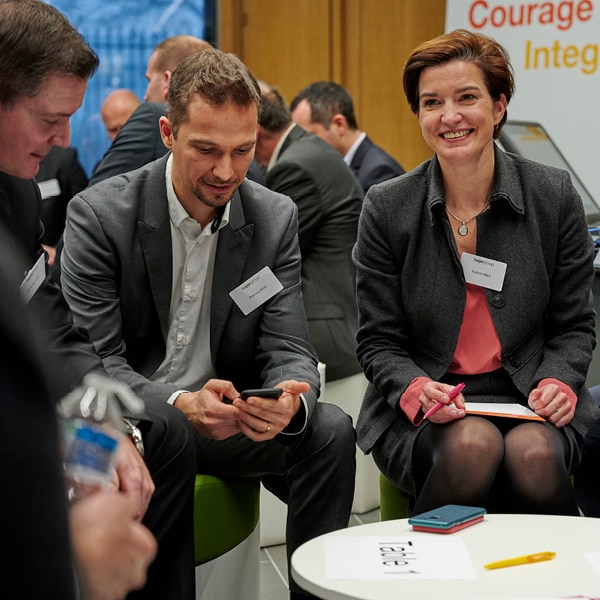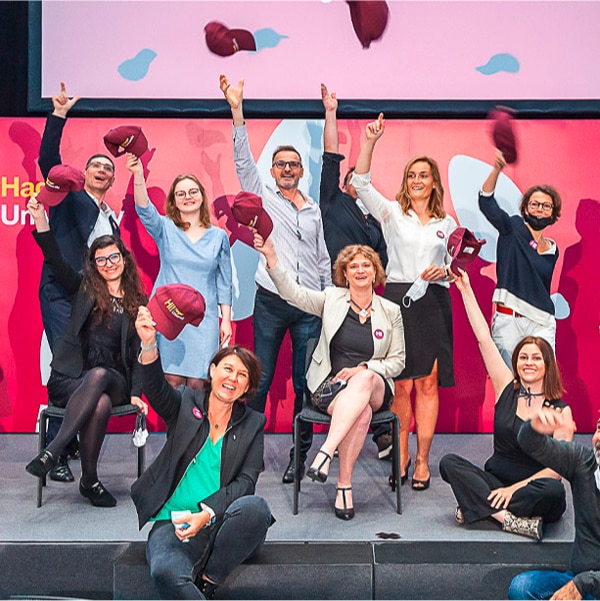 Hi! We are learning and growing together
Hi! is the name of our Hager University – established to make access to knowledge easier, to provide learning and growth opportunities. To be effective, we believe all learning should be accessible, varied and enjoyable. Learning together allows us to grow above and beyond ourselves. New courses, new perspectives, new skills and many new friends – all this comes together in one place. And it all starts with a friendly Hi!